Email: jack@jackandmisty.com
Backup email: jcknmsty@bellsouth.net

To ORDER CDs, Click Here: CD@jackandmisty.com

WEB SITE: http://jackandmisty.com
10 of our funny animal songs:
http://www.blazingsquirrel.com/jm/
MUSIC HOSPITAL Mastering and vinyl restoration: http://www.blazingsquirrel.com/jm/music_hospital.htm
OUR ONLINE CD CATALOG:
http://www.elvinsystems.com/jm/catalog.htm
---
Hi, again!

We are grateful to our friends around the world who are putting up pages about us and our music. Here are a few:

Czech Republic.
PragueFrank's Country Music Discographies

Char's The Music of Jack And Misty Site
Featuring their instrumental album, Masters Of The Keyboards!
---
The Friends of Jack and Misty:

Remember Radio
Rondoids
(Note: The main entry point for both sites can be found here:
Rondoids.com. Welcome aboard, Ron!)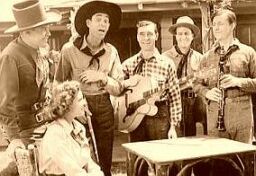 The Hoosier Hot Shots Museum
Why a site devoted to Indiana's greatest group run from Olympia, Washington? Why not? (Affiliated with station KBRD, at whom "Birdwalk" is part of their regular rotation!)
Petr Vitous' Country Music Page (Czech Republic)
Country Music Links:

Indie-Music.com - Where Serious Musicians Surf since 1996.


Steve Hall and friends!
Where to find Jack & Misty on vinyl: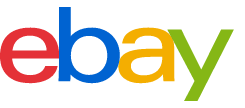 To book The Jack Blanchard and Misty Morgan Show,
please contact Donahue Management Group: 407 321 5361,
or email DMG@jackandmisty.com
All the latest Florida News:
Orlando Sentinel
(The home of Commander Coconut!)
Peter Berlin
Your Personal Travel Agent Inc.
An affiliate of:
America's Vacation Center / American Express Representative
800-991-8406 / Cell: 954-536-1117
---
Any additions or corrections to this website would be greatly appreciated. Please email me at:
Thank you.
---
"Jack and Misty want to express their thanks to those friends who made this page possible: Jerry Withers, Peter Berlin, and our pal Wayne Kelley who gave us our first computer for our anniversary October 7th, 2000." - Jack Blanchard and Misty Morgan.
"Jerry would also like to thank Jack, Misty, Peter, and two other folks: First, our assistant webmaster, my brother Lee (the meister of the Microsoft Photo Editor) for the great restoration job he did on the sheet music and record flyer. And finally, I would be most remiss if I didn't thank the Orlando Sentinel's Commander Coconut, whose 10/30/99 article alerted me not only to the existence of the "Back From The Dead" CD, but also reintroduced me to the music of these wonderful folks. If you're just now discovering them for the first time, or rediscovering them... thank the Commander!"